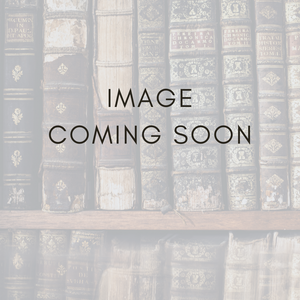 1913 THROUGH 1917 HANDWRITTEN 5 YEAR LINE A DAY DIARY OF A CHARMING NEW HAMPSHIRE GIRL
129
$64999

$649.99
Tax included.
---
---
On offer is a five year line-a-day diary that belonged to a Ruberta Smith of Groveton, New Hampshire. Our diarist is obviously you and happy, with many friends. She liked to go for drives, to the movies, church, the library. She liked to dance, make fudge and play the piano. Smith's diary seems to cover a time period where she was a student and then a teacher. Specifically, she was a music teacher (for the most part) but then makes mention in later years of giving lectures and demonstrations on different levels of reading. She writes of school's end, fireworks during the Fourth of July, the fall colors, storms, Thanksgiving, Hallowe'en dances, and Christmas. She has filled about 75% of the diary, mostly the early years, and then in 1916 she becomes sporadic and in 1917 only a few dozen entries. What particularly endears the reader to Ruberta is a simple snippet from May of 1914:
"Blessed if I can remember today". 
The condition of the diary is good. She has also made a memoranda with over 20 names and addresses of friends and relatives. This diary is a very nice look at the homefront during the World War 1 years. 
Manuscript; GENDER STUDIES, WOMEN'S STUDIES, NEW HAMPSHIRE, HANDWRITTEN, MANUSCRIPT, DOCUMENT, LETTER, AUTOGRAPH, DIARY, JOURNAL, LOG, KEEPSAKE, WRITER, HAND WRITTEN, DOCUMENTS, SIGNED, LETTERS, MANUSCRIPTS, HISTORICAL, HOLOGRAPH, WRITERS, DIARIES, JOURNALS, LOGS, AUTOGRAPHS, PERSONAL, MEMOIR, MEMORIAL, PERSONAL HISTORY, AMERICANA, NEW HAMPSHIRE, NEW ENGLAND,
Please don't hesitate to contact us for more information or to request photos. (Kindly include the SKU, listed on this page above the price, in your e-mail so we can more easily answer your questions.)
---
We Also Recommend