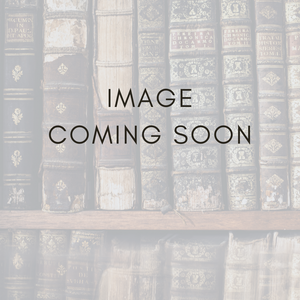 1694 French Military Letter From the Captain of King Louis XIV's Army
1096
$1,19599

$1,195.99
Tax included.
---
---
17th-century French manuscript letter dated September 29, Entrevaux, handwritten by the noted Captain of King Louis XIV's army, Captain de la Contardiere. This letter touches on a variety of military subjects: the King's ordnances being stolen, a Council of War, a large number of maladies besetting the King's army, issues with a particular Lieutenant Colonel in the Regiment etc.
De la Contardiere is famous for his defense of Entrevaux in 1704. The historical background is fascinating: King Louis XIV of France having accepted the throne of Spain for his grandson, Philippe of Anjou, found himself in war against Austria, England, Holland and the Duchy of Savoy. These events are known as "The War of the Spanish Succession: 1701 to 1713". The army of the Duke of Savoy, Victor-Amedee was mobilized to invade Provence. The garrisons of the forts of Entraunes and Rabbets, in its possession, were reinforced. The English fleet under Admiral Rook blocked Antibes, preventing with the French reinforcements of the Le chevalier de Damas from returning to Entrevaux with artillery. Le chevalier de Blaignac with 1,500 Savoyard troops and two fauconneaux [small field guns] went up the valley of Estéron and placed his seige at Entrevaux, which was defended by a valorous soldier, the Captain de la Contardiere, a friend of Vauban [the great expert on fortifications]. The new fortifications, which were not completely finished, were to stand the test of fire on June 7, 1704. The artillery of the fortress was not yet in place. The bourgeois garrison and militia had ten arquebuses with hooks, in addition to the individual armament. The enemy army occupied the plateauxs of Pigière and Closes dominating Entrevaux. They did not have siege cannons, as they were too heavy to be transferred onto the bad mountain lanes. On June 14, after one week of siege, to relieve the pressure, de la Contardiere decided to carry out a night attack, which was a total success. A breach was opened in the palisade surrounding the Savoyard camp. The impetuous attack of the Entrevalais causes a rout of the enemies, who, although superior of number, flew towards Seds.
8.5" x 7", overall VG.
Please don't hesitate to contact us for more information or to request photos. (Kindly include the SKU, listed on this page above the price, in your e-mail so we can more easily answer your questions.)
---
We Also Recommend